All children who attend our Religious School have the opportunity to have a B-Mitzvah* ceremony after reaching 12.5 years of age.
While there are standard requirements for B-Mitzvahs at CKS, each service is tailored to meet the needs and abilities of individual students and their families. The rabbi, a prayer and Torah trope (chanting) tutor, and the B-Mitzvah Coordinator are all available to help each family prepare for this joyful occasion and sacred rite of passage.
In addition to learning prayers and Torah portions, B-Mitzvah students also plan and carry out a "mitzvah project." This charitable project is a social action or community service activity of the student's choice.
Every spring, Rabbi Jake conducts a series of classes during which upcoming B-Mitzvah families can acquaint themselves with CKS policy and procedures, as well as explore the meaning attached to this important event in a family's life.
If you have any further questions about B-Mitzvah services at CKS, please feel free to contact the synagogue office at: (908) 359-0420 or admin@ksnj.org.
---
*Many Jewish organizations, including CKS, use the inclusive term B-Mitzvah along with (or instead of) "bar" or "bat" mitzvah to recognize gender plurality.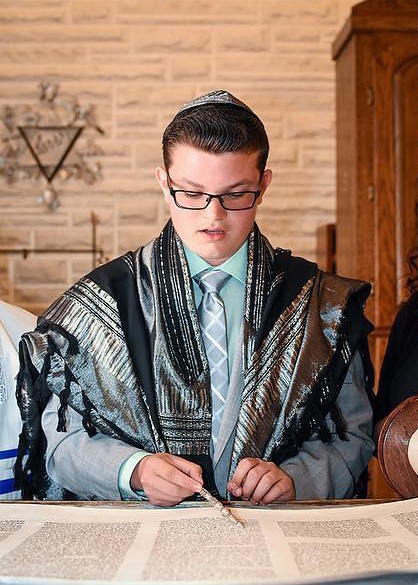 Sun, October 1 2023
16 Tishrei 5784
Sun, October 1 2023 16 Tishrei 5784